We know that Angels can be assigned to watch over little ones but there is only ONE child that Angels ever worshiped or ever would worship!


Remember that in both the Old and New Testament ONLY God can be worshiped.


Luke 4:5 The devil led him up to a high place and showed him in an instant all the kingdoms of the world.
6And he said to him, "I will give you all their authority and splendor; it has been given to me, and I can give it to anyone I want to.
7 If you worship me, it will all be yours."
8 Jesus answered, "It is written: 'Worship the Lord your God and serve him only.'"


Even God's mighty Angels themselves will NOT receive worship! 


Rev 22:8 And I, John, am he who heard and witnessed these things. And when I heard and saw them, I fell prostrate before the feet of the messenger (angel) who showed them to me, to worship him.

Rev 22:9 But he said to me, Refrain! [You must not do that!] I am [only] a fellow servant along with yourself and with your brethren the prophets and with those who are mindful of and practice [the truths contained in] the messages of this book
. Worship God!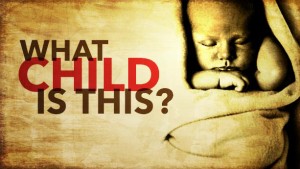 What manner of child is this that
What child is this?
The Wise Men come from far away to find and worship this baby!
Matthew 2:
Mat 2:1 Now when Jesus was born in Bethlehem of Judaea in the days of Herod the king, behold, there came wise men from the east to Jerusalem,
Mat 2:2 Saying, Where is he that is born King of the Jews? for we have seen his star in the east, and are come to worship him.
…..
Mat 2:9 When they had heard the king, they departed; and, lo, the star, which they saw in the east, went before them, till it came and stood over where the young child was.
Mat 2:10 When they saw the star, they rejoiced with exceeding great joy.
Mat 2:11 And when they were come into the house, they saw the young child with Mary his mother, and fell down, and worshipped him: and when they had opened their treasures, they presented unto him gifts; gold, and frankincense, and myrrh.
Mat 2:12 And being warned of God in a dream that they should not return to Herod, they departed into their own country another way.


Hebrews 1:
Hebrews 1:6 And again, when God brings his firstborn into the world, he says, "Let all God's angels worship him."
And again, when God brings His firstborn into the world, He says:
"Let all God's angels worship Him."
Heb 1:4 [Taking a place and rank by which] He Himself became as much superior to angels as the glorious Name (title) which He has inherited is different from and more excellent than theirs.
Heb 1:5 For to which of the angels did [God] ever say, You are My Son, today I have begotten You [established You in an official Sonship relation, with kingly dignity]? And again, I will be to Him a Father, and He will be to Me a Son? [II Sam. 7:14; Ps. 2:7.]


Heb 1:6 Moreover, when He brings the firstborn Son again into the habitable world, He says, Let all the angels of God worship Him.


At the Christmas season we set aside time to worship the only child that God would allow to receive worship because the child is Himself God.


Isa 9:6 For to us a Child is born, to us a Son is given; and the government shall be upon His shoulder, and His name shall be called Wonderful Counselor, Mighty God, Everlasting Father [of Eternity], Prince of Peace. [Isa. 25:1; 40:9-11; Matt. 28:18; Luke 2:11.]


Isa 9:7 Of the increase of His government and of peace there shall be no end, upon the throne of David and over his kingdom, to establish it and to uphold it with justice and with righteousness from the [latter] time forth, even forevermore. The zeal of the Lord of hosts
will perform this. [Dan. 2:44; I Cor. 15:25-28; Heb. 1:8.]




Heb 1:3  Who being the brightness of his glory, and the express image of his person
, and upholding all things by the word of his power, when he had by himself purged our sins, sat down on the right hand of the Majesty on high;