1684
Salvation Fundamentals 2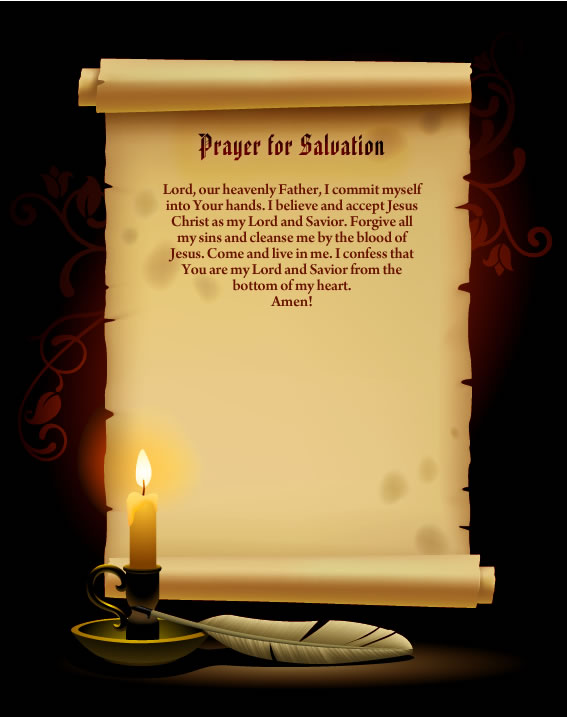 How will I know I am saved according to the Holy Scriptures?
Answer: You will know because He will enter you and produce a definite change in your life if you have sincerely called upon Him and His name.
2 Corinthians 5:17 
(AMP)
17 Therefore if any person is [ingrafted] in Christ (the Messiah) he is a new creation (a new creature altogether); the old [previous moral and spiritual condition] has passed away. Behold, the fresh and new has come!
Although the Christian life and walking with God is a lifelong commitment, the act of salvation is a "Birth", a literal event that occurs to restore your spirit to it's right and ability to connect with God the Father.  It is amazingly simple yet profound: 
Romans 10:6,7 
 (AMP)
6 But the righteousness based on faith [imputed by God and bringing right relationship with Him] says, Do not say in your heart, Who will ascend into Heaven? that is, to bring Christ down;
7 Or who will descend into the abyss? that is, to bring Christ up from the dead [as if we could be saved by our own efforts].
Romans 10:8-10
 Bible (AMP)
8 But what does it say? The Word (God's message in Christ) is near you, on your lips and in your heart; that is, the Word (the message, the basis and object) of faith which we preach,
9 Because if you acknowledge and confess with your lips that Jesus is Lord and in your heart believe (adhere to, trust in, and rely on the truth) that God raised Him from the dead, you will be saved.
 For with the heart a person believes (adheres to, trusts in, and relies on Christ) and so is justified (declared righteous, acceptable to God), and with the mouth he confesses (declares openly and speaks out freely his faith) and confirms [his] salvation.
---

You can and should confess with your mouth that you totally commit your life to the Lord Jesus Christ.
A man who was a convicted thief and being put to death with Jesus at the cross was amazingly able to transfer his destination from death & punishment to death and paradise by simply acknowledging Jesus was who he said he was and calling on Him to save his eternal soul.
Luke 23:42-43

 (AMP)

42 Then he said to Jesus, Lord, remember me when You come [a]in Your kingly glory!

43 And He answered him, Truly I tell you, today you shall be with Me in Paradise .

This man had no opportunity to live further since he was in the process of being put to physical death yet he understood in his heart that he could still escape spiritual death through the man Christ Jesus who was next to him!
Being with Christ at this time, this thief  had seen enough to know this was more than a man while another thief remained as spiritually blind as ever to his end.
In his heart one criminal recognized that Jesus would indeed come into the Kingdom He promised is prepared for those that trust in