Somebody Touched Me
Luke 8
Without even a prayer from Jesus, just a touch … 
45 And Jesus said, Who touched me? When all denied, Peter and they that were with him said, Master, the multitude throng thee and press thee, and sayest thou, Who touched me?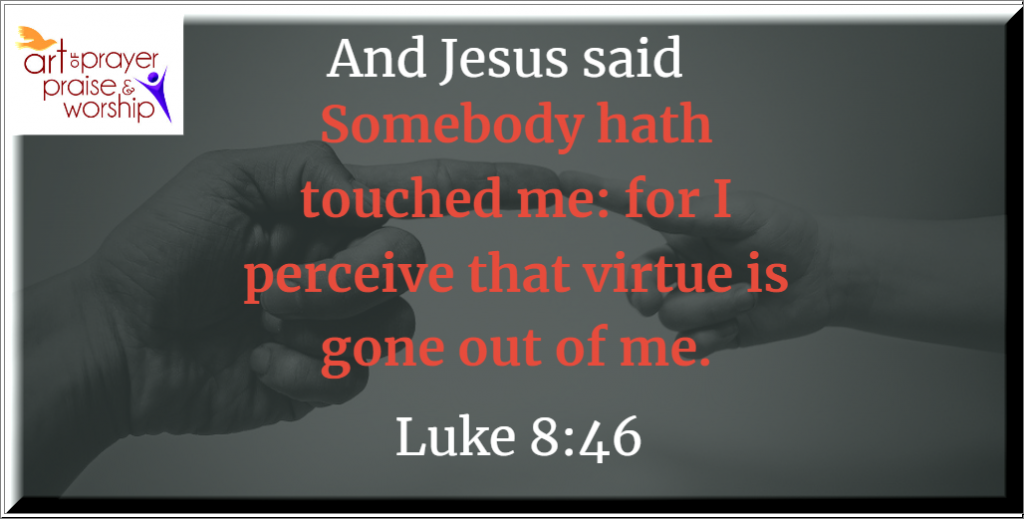 Now Jesus knew, there had been a touch, not like the others touching him but this one was a touch …
46 And Jesus said, Somebody hath touched me: for I perceive that virtue is gone out of me.
48 And he said unto her, Daughter, be of good comfort: thy faith hath made thee whole; go in peace.
Aha, unlike the others, this one was a touch, with faith!
Selah –
Dr. Morris Hunter