Bite Sized Truth : Covenants are powerful and important but remember covenants can be BROKEN.
Covenant is a very important concept both in life in general and in the spiritual world as revealed by scripture.  A covenant at its core is simply an agreement.  Two sides agree to do something, to provide something.  In business this is a the basis of a contract.
God is the originator of covenants.   He is the author of agreements.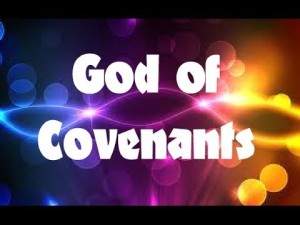 In scriptural teaching agreements are VERY important before God and His court of judgement in the Kingdom of Heaven.
There is a lot of teaching on covenants in recent years that is prevalent in the church world.   The emphasis however is mostly on what God promises to do for us in biblical covenants.  What is often not spoken about these days however is that covenants can be broken.
Zec 11:10  And I took my staff, Beauty or Grace, and broke it in pieces to show that I was annulling the covenant or agreement which I had made with all the peoples [not to molest them].
Zec 11:11  So the covenant was annulled on that day, and thus the most wretched of the flock and the traffickers in the sheep who were watching me knew (recognized and understood) that it was truly the word of the Lord.   – AMP Bible
Zec 11:10  And I took my staff, even Beauty, and cut it asunder, that I might break my covenant which I had made with all the people.
Zec 11:11  And it was broken in that day: and so the poor of the flock that waited upon me knew that it was the word of the LORD.  – KJV
Selah