1925
Debate Series 2015 – Watch maker theory – Secular Atheism vs Intelligent Design p.2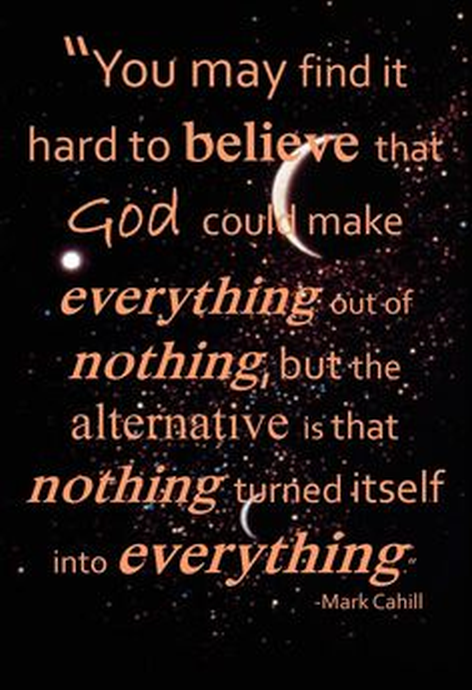 wp1488 wrote:

wp1488 wrote:

Dahlsim wrote:

wp1488 wrote: You are using a variation of the well debunked watchmaker argument but I'll let you continue

I guess if you say something is "well debunked" that passes for "evidence" in your world. 

By your logic then we only know that a watch had to have a watchmaker because we already know how watches are made.

Logically then, you must know of devices similar to watches that had no maker?   I've never known of any such device but perhaps you can enlighten me.

Can you give me an example of something that was not designed?

Bumping for next time.

Having looked at this "watch maker theory debunking", multiple long explanations.  It is honestly a convoluted and irrational mess.

No wonder your arguments are "circular".  If you make illogical statements such as these "watchmaker" debunker make and then move forward from them as though they made sense, then of course any discussion will become circular.

They arguments are nothing more than a doctrine i.e. "teaching" constructed to the support the "religion" you don't want to call a religion.

To respond to it in detail I'll have to post it somewhere over time and I have an idea to do that.

Let's just say in summary, the universe of things that are "NOT designed" is endless.

For instance this would be a "painting" that has qualities of randomness:

Painting like above can be created by a Random paint generator.

Painting like this below CANNOT be generated b a Random paint generator:

You see?  One of these can be the result of "Random" processes, one of them, logically speaking "CANNOT".

We can talk about things like patterns, symmetry, information and other evidences that should constitute "proof" of design

but the truth is, even a child knows the difference.